Tips for a Vintage-Inspired Home Without it Looking Old-Fashioned
There are so many beautiful ways to style a home or living space, but the look and practicality of vintage design is truly one that is tried and true through time. Here are some ways to revamp the main rooms of a home with a vintage-inspired look, with the efficiency of modern functionality.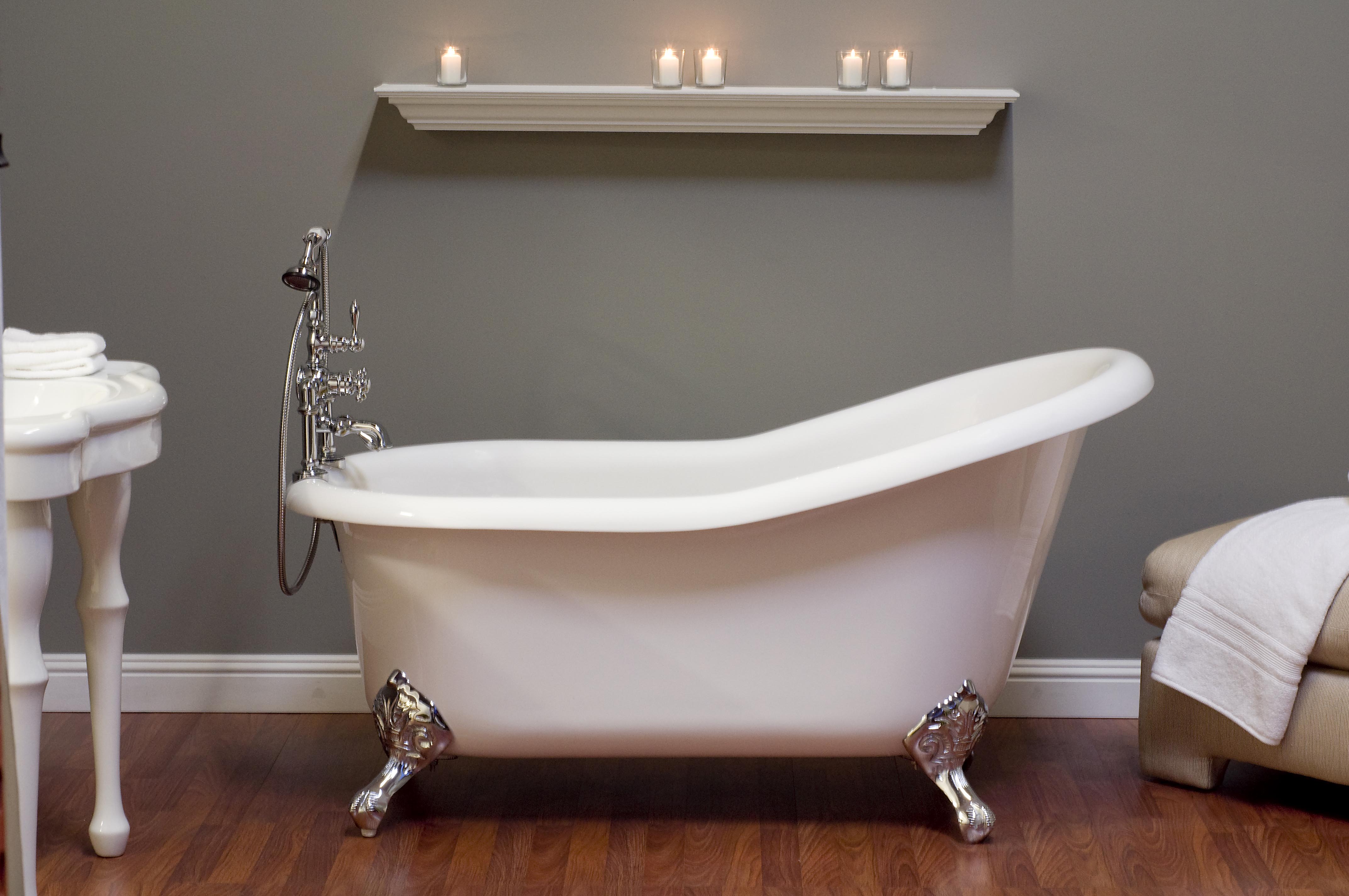 A freestanding bath with custom legs will give your bathroom perfect vintage appeal.
The Kitchen: Farmhouse-Style Sinks
"They don't make them like this anymore" is a popular phrase we hear in the mass-produced world we live in today. However, The Clarion, a 60" Cast Iron Farmhouse Drainboard sink is actually an authentic reproduction of the original Farmhouse Drainboard Sink, a true American Classic of the 1920's. Made of cast iron, the quality and durability is unquestionable. This period-piece will instantly add vintage charm to your kitchen and will withstand the heaviest of use.
Powder room: Metal+ Porcelain Faucet Fixture
A material most well-loved in the Victorian time frame was porcelain – everything from tea sets to dolls were made with it. An instant way to give your bathroom vintage accenting would be to upgrade your bathroom sink faucet and fixtures is choosing one with a metal and porcelain material – this Columbia Lav Set with Gooseneck Spout & Porcelain Lever Handles will instantly give some vintage detail to your powder room.
Living room: Statement Wallpaper
Wall paper has made a huge comeback over the recent years. A beautiful way to revamp your living room without making a complete change with furniture or moving too many things around, is adding statement wallpaper to give your room a fresh look. There are so many vintage patterns and color palettes to choose from - here are some beautiful inspirations to help with your selection:
Bedroom: Antique ceiling light or lamp
We all know the importance of mood lighting, and this vintage upgrade should further enhance your personal sanctuary for rest, reflection and rejuvenation. Paired with a warm bulb, the beautiful details of the light will be calming and will hopefully invite you prepare for a good night's sleep.
Main Bathroom: Free standing tub
The ultimate vintage luxury is a beautiful and timeless freestanding bath. The Huron, a 5' Acrylic Slipper Tub is the most gorgeous way to allow yourself to relax and treat yourself to a soak in vintage elegance. The legs and design are of premium quality and one-of-a-kind. All you need is some lavender bath oil and votive candles and you can melt away in your own Victorian spa.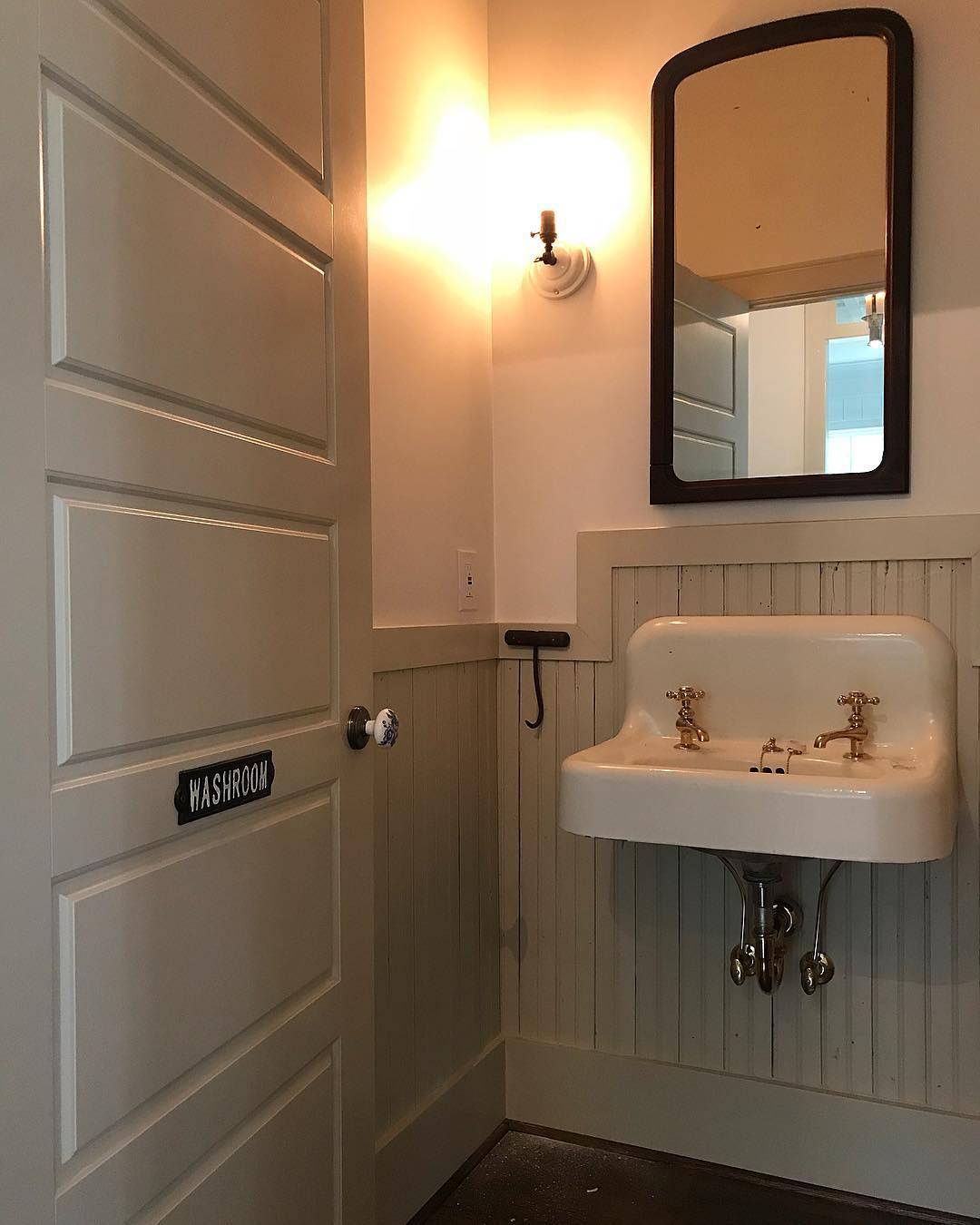 A cast iron sink with exposed plumbing is a sure way to give your bathroom a vintage feel without looking dated. Photo courtesy:thorn_cove_abode via Instagram.